York Area Meeting is registered with the Charity Commission. (Charity number 1133306).
The Area Meeting appoints Friends to serve as trustees, the legal body managing the affairs of York Area Meeting as a charity. Trustees serve for a fixed period of time.
The Trustees usually meet three times a year. They also report annually to the Area Meeting and present consolidated accounts for the five constituent Local Meetings. These are also lodged annually with the Charity Commission.
The purposes and governance of the charity are set out in its Articles of Association and subsequent amendments.
The relationship between the Area Meeting and its trustees is set out in a memorandum of understanding. (A copy of this is available below.)

Current Area Meeting Trustees
A copy of the memorandum of understanding describing the roles of York Area Meeting and its trustees (2015)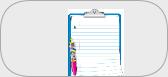 A copy of the most recent available accounts for the charity York Area Quaker Meeting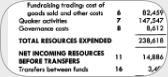 A short report about the most recent meeting of trustees.