Our Nominations Committee brings forward the names of Friends to serve the meeting in various roles, for example on our committees. The names are brought to our Local Meeting for business, which is responsible for making an appointment.
On behalf of Area Meeting, the committee now also nominates Friargate Friends to serve as elders and overseers, though these are Area Meeting appointments.
It is a responsibility of a Christian community to enable it members to discover what their gifts are and to develop and exercise them to the glory of God.
Quaker Faith and Practice, 3.22
Margaret Cooper
Chris Hughes
Margaret Laverick
John Moore
Alison Ralph
Rosemary Stubbs
The committee's last report to Friargate Local Business Meeting.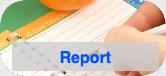 Friargate Committee Pages